We get to host Michele Israel Harper today as the next stop on the blog tour celebrating her new release, Kill the Beast.
Can we just say how thrilled we are for this awesome story to hit the world?
Hmm. Not sure this is excited enough…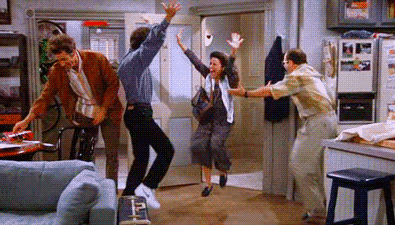 Much better!
Jebraun: Welcome to Quills and Inkblotts! We're really looking forward to hearing more about Kill the Beast and about you! We've definitely got some questions for you.
Michele: Thank you so much for having me today, Jebraun! I am thrilled that Quills wanted to be a part of my blog tour. You are just so sweet! So ask away! What do you want to know about my Beauty and the Beast retelling, Kill the Beast?
J: To begin with, I love that this story is a mash-up of several fairy tales. And Beauty and the Beast, is an absolute favourite of mine. And there are so many creative retellings! So what about you? Do you have your own favourite retelling of Beauty and the Beast?
M: To be honest, I stayed far away from Beauty and the Beast retellings during my four-year journey of writing this story. I wanted it to be completely my own. I studied the original La Belle et la Bête by Madame Villeneuve, watched the French movie with Vincent Cassel and Léa Seydoux (with English subtitles—my French isn't that good!), and looked into the historic account of Catherine and Petrus Gonsalvus, the couple who are said to be the inspiration behind the original fairy tale. (Such a sad story!) So right now I'm hooked on the original La Belle et la Bête (Beaumont's abbreviated version doesn't count!) and my own story. Is that bad? Lol. I'm just so happy Kill the Beast is finally done and ready for my readers!
But if I had to recommend one, I adore Five Enchanted Roses, compiled by one of my favorite authors, Anne Elizabeth Stengl.
J: Ooooh! I've heard great things about this anthology! And of course you don't have to apologise for loving your own story. 😉 Who could blame you? It's simply lovely! Now, lets talk setting. And your recent trip to France. What did you see in Paris that helped you solidify your setting?
M: Oh my goodness, so many things! I think the vastness of the châteaux and how everything was gilt in vibrant, delicious, yellow gold and the soaring ceilings and the cobblestone streets and the gorgeous paintings that took up entire walls—I could keep going for hours! I could not get over how much work had gone into le Château de Versailles and le Musée du Louvre and Notre Dame and the Panthéon and how well they have stood against time. It is my new life goal to own a modest château—and be able to upkeep it. Paris is just so lovely! Oh, and the French language—so exquisite!
J: I agree! Paris is amazing. The Musée d'Orsay would've been my highlight. Or Jardin du Luxembourg. There's so much to see, isn't there? I know you've been working on Kill the Beast for a few years. Could you tell me about one or two (or three!) major changes you made to the manuscript?
M: Oh goodness, the twist at the end I did not see coming. And even after I wrote it, I didn't realize its full impact until I went back over something in Villeneuve's La Belle et la Bête and realized the reason for the twist. It completely blew me away! And well, I would love to tell you more about it, but your readers are just going to have to read Kill the Beast for themselves. 😉
J: Yes, that twist floored me! What else? Any characters take you by surprise with their dialogue or choices, etc.?
M: Sweet, innocent, darling Cosette! My story revolves around Ro, a huntress who has been hired to hunt and kill a beast, and she is fiercely protective of her little sister Cosette. When I began my story, Cosette was more a means to an end—a motivation for Ro to make the choices she did—but as the character took on a life of her own, she became impish, resilient, and showed her older sister she could take care of herself. I really had no idea!
J: Isn't it funny how characters can do that? You have a lot of things going on in your life. You're married, have three children, write fantastical stories, run your own publishing house, edit, take pitches at conferences…phew! How do you do it all? What's your strategy for balancing motherhood, writing, editing, etc.
M: Oh goodness! I think the most important thing I have learned about balance is to take time for me—writing, working out, eating fresh foods instead of just coffee—and to do the most important things first. I rarely have time to write, so I joined a weekly writing group in which we do nothing but write, and oh, I love it. I try to be present when my kids are around, but when they're at school or the little one is napping, I am typing my hands off! I also work for several hours after they go to bed, and if they're home all day, I ask for some quiet time so I can work.
I edit almost constantly and am always reading new manuscripts, so I'm also always sitting. I bought a manual treadmill that I try to use whenever I watch anything, then I recently signed up for Jazzercise, because after a health scare, I really got that I need to take care of myself. And I love to dance! So Jazzercise it is. I also take one full day of rest from Saturday evening to Sunday evening so I can come back to my work fresh and raring to go. It's truly whatever works best for you!
J: Looking after yourself is soooo important! And you've got to make room for fun, right? So, in that vein, if you could have any imaginary creature as a pet it would be…
M: Honestly? I want to live in the country and have a horse and a dog and barn cats! Just a few weekends ago, we had to give up taking in a dog—a beautiful, sweet puppy that I just want so much I can't even think about it—because of where we live and our lack of fence and grouchy neighbors. It just wouldn't be a good situation for the little guy. So I'm just the teeniest bit heartsore and want to be able to take in animals at whim, dang it. (But I'm also SO thankful for everything I have, so please don't think I'm complaining!)
J: Awww, I understand. Animals can add so much joy to life. Hopefully you'll be in a good space for pets some time in the future, right? What about your favourite dessert? If you're in the mood for something sweet, what's your stand-by?
M: To be honest, I'm not really a dessert person. I more often than not skip dessert, but I love pomegranates and come fall, I'm the crazy person with a pile of those things in my cart. But if I'm really in the mood for something sweet, German chocolate cake and mint chocolate chip ice cream are two of my faves and often what I request for my birthday. ☺
J: Mmmm, pomegranates are delicious! Well, thanks for much for joining us today on Quills and Inkblotts and congratulations to your new release!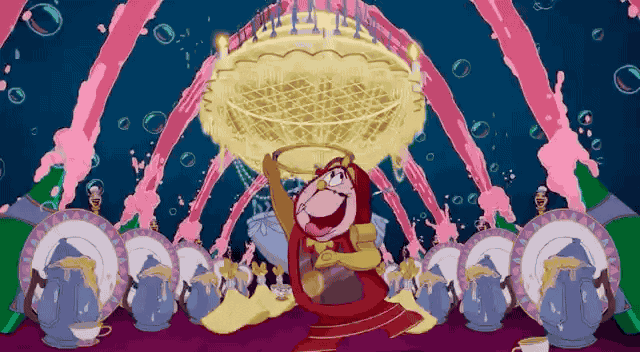 M: Thank you, Jebraun! You are just so lovely, and I enjoyed this interview so much!
In Him,
Michele
Ro remembers the castle before. Before the gates closed. Before silence overtook the kingdom. Before the castle disappeared. Now it shimmers to life one night a year, seen by her alone.
Once a lady, now a huntress, Ro does what it takes to survive—just like the rest of the kingdom plunged into despair never before known. But a beast has overtaken the castle. A beast that killed the prince and holds the castle and kingdom captive in his cruel power. A beast Ro has been hired to kill. Thankful the mystery of the prince's disappearance has been solved, furious the magical creature has killed her hero, Ro eagerly accepts the job to end him. But things are not as they seem.
Trapped in the castle, a prisoner alongside the beast, Ro wonders what she should fear most: the beast, the magic that holds them both captive, or the one who hired her to kill the beast.
You don't want to miss the Facebook party on Thursday, September 27, 2018 8-10pm EST.
*Giveaway closed*
And you could win a great prize pack of New Zealand chocolate, a forest-themed book cozy, and a paperback copy of Kill the Beast to one lucky winner! Enter here 🙂 (Sorry, US residents only)
Michele Israel Harper spends her days as a work-at-home mom and her nights typing away furiously on her laptop. Sleep? Sometimes… She has her Bachelor of Arts in history, is slightly obsessed with all things French—including Jeanne d'Arc and La Belle et la Bête and loves curling up with a good book more than just about anything else. Author of Wisdom & Folly: Sisters, Zombie Takeover, Beast Hunter, and Kill the Beast, Michele prays her involvement in writing, editing, and publishing will touch many lives in the years to come.
Connect with Michele on Instagram, Facebook, Twitter, Pinterest or her website.
You can also purchase Kill the Beast on L2L2 Publishing's website!
Jebraun Clifford always wanted to step through a door into an imaginary kingdom, so it's no surprise she now calls Middle Earth home. Too short to be an elf and too tall to be a Hobbit, she lives smack-dab in the centre of New Zealand's North Island in a town filled with thermal activity, stunning lakes, and enough Redwoods to make her Californian heart swoon. She writes about discovering identity, living without fear, and enjoys creating fantastic worlds. Her unpublished YA fantasy, The Two Queens of Kyrie, won both the American Christian Fiction Writer's 2015 First Impressions contest and the 2016 Genesis contest. She loves coffee, tree ferns, dark chocolate, and Jesus, and harbours a secret penchant for British spelling.