What is it about movies and music that fuel our creativity as writers?
I can still remember watching classic films like "Meet Me in St. Louis" and "White Christmas," singing and dancing along—it's ingrained in me from childhood. Later in life, I developed a love for different musical genres, experiencing them one at a time and wearing the living daylights out of each style of music while doing math homework or making a collage. College makes me think of indie artists, reading, writing and the music store we frequented on Bardstown Rd. in the Highlands, Louisville. It's also the time I discovered some brilliant soundtracks to films—old & new.
All writers know that inspiration rarely hits at the perfect time. The only thing to truly conquer the dreaded "block" is simply to write. If, however, you're a creative like me, you may enjoy this list of films and their soundtracks to encourage you along the way. Right now, I'm typing along to a forgotten favorite:
1. Searching for Bobby Fischer.
I loved this film of innocence, treasured enjoyment and humble achievement. The soundtrack is also a great theme for writers and creatives alike—love the small curves and twists in instrumentation. Piano journeying at its greatest. Have a listen.
2. Finding Forrester
Does anyone else remember this film from 2000? It's a classic coming of age story set in the inner city and weaves in the process of finding your writing voice. I loved the film soundtrack as well, for its quirky jazz numbers and the classic ukulele version of "Over the Rainbow/What a Wonderful World."
3. Mostly Martha & No Reservations
I have long held a soft spot in my heart for foreign films (relatively CLEAN foreign films, that is…). Mostly Martha has long been one of mine and my husband's favorites. This is a bit of a cheat, because the soundtrack isn't amazing, but this opening scene is. J'adore.
Funny thing about foreign films. Sometimes they get made into full length feature films with big name actors. Here's the Americanized version, otherwise known as No Reservations.
4. Pride & Prejudice
I'm going to go classic with a twist for this one. For years I watched the A&E version, and I LOVED it. So many college movie marathons with friends included this little gem (right along with Sense & Sensibility, Wives & Daughters, Persuasion and Mansfield Park). Lately though, I have to confess I'm loving the Focus Feature Films version.
Why? The filming, the feeling and the absolutely beautiful cinematography. I love these scenes, the music and Elizabeth & Darcy.
Here's the score. The first track is my favorite.
5. Leap Year
"Put it in the wash, it'll be grand."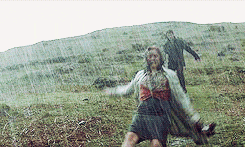 Does anyone else adore this film? Both my husband and I love this hilarious, Irish-meets- uptight-American story of intentions and second chances. I confess, I'll never think of Dublin, Ireland quite the same. Here's your writer soundtrack.
So there they are–my picks to stir up the imagination. If you're not a big "music while writing" person, you may still like these soundtracks because most are instrumental.  You can listen as you type and just click over the tracks that don't mesh well with your scene. My *favorite* writing playlist is usually instrumental worship music.
Oh, and I almost forgot!
Here's my *Bonus* film for you:
Hidden Figures is the most amazing movie. It may be the best movie, IMHO, of 2017.
How about you? What gets your creativity flowing? Writers, what does your writing playlist consist of? Let me know in the comments below!